Get Endless Night EPISODE I-III now in German language!
Now their adventures have become darker than ever before.
No taboos, no limits.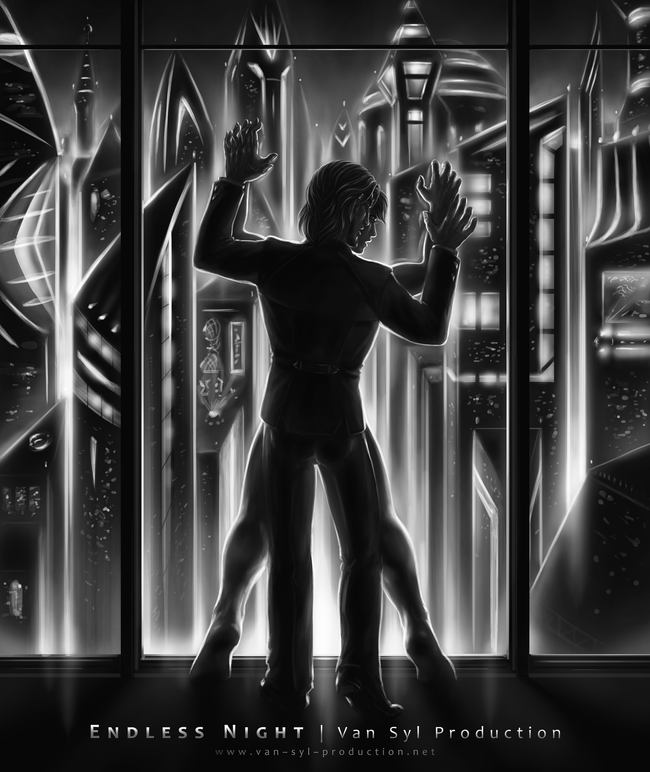 Experience Sacrys and the Baron in the dystopic cyber punk world of S.O.S. – a world ruled by the totalitarian control system "State of Security":
The Elite lives high in the clouds above Metropolis, while those rejected by the System fight for their very survival in Ground Zero.
One city – one state.
And one hell of a couple that bears the potential to turn the whole System upside down.
________________________________________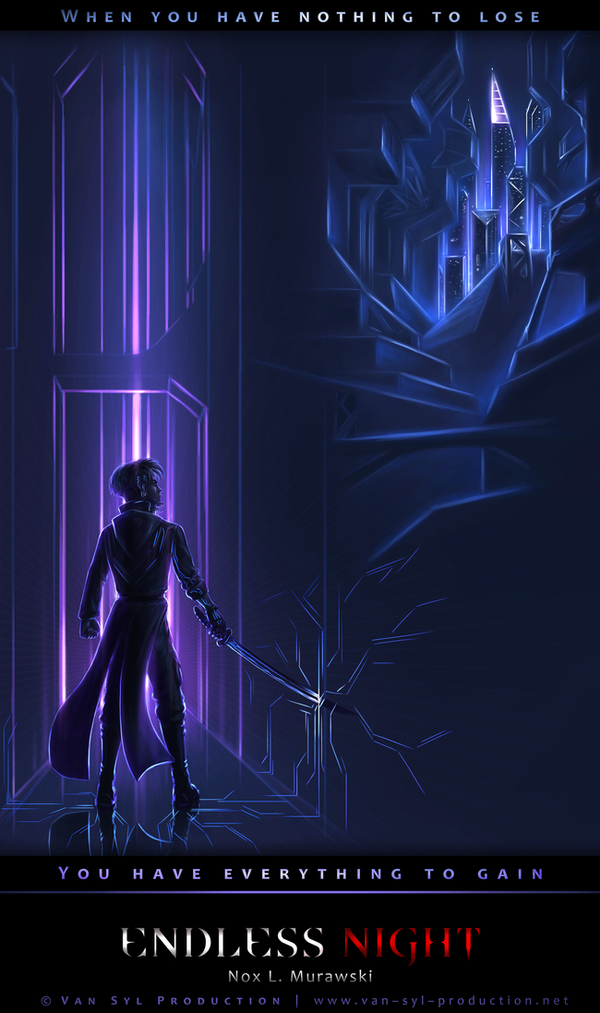 [GERMAN – über Endless Night]
Hol dir Endless Night EPISODE I-III jetzt
Direkt von mir per E-Mail an nox.murawski[at]gmx.net
als E-Book für je 3 EUR
Was ist Endless Night? Erfahre mehr darüber
in meiner Deviantart Galerie.
Fang die Story direkt an zu lesen:
Leseprobe EPISODE I
________________________________________
Interested in my story Endless Night? Here are some starting points for you to begin:
[ENGLISH – general information on Endless Night]
What is Endless Night?
Click here to visit my Deviantart gallery.
Listen to the soundtrack of Endless Night:
Soundtrack
Purchase the book, art prints, calendars, the soundtrack:
VSP Shop
________________________________________
This section is currently
under construction
.